A long-time partner of Bitboy Crypto, YFDAI has announced a partnership with leading Ethereum Layer 2 scalability solution Polygon.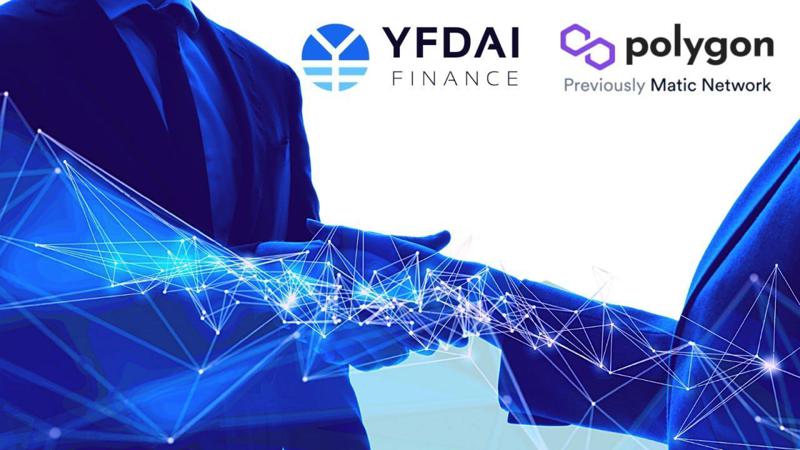 Polygon will assist YFDAI in reducing its transaction gas fees while enhancing scalability, interoperability, and overall user experience. YFDAI selected Polygon to provide a scaling solution for its entire DeFi product suite. Polygon will provide near 'zero-gas' transactions and ease of use from a development perspective. YFDAI will first move its recently released SSGT token to the Polygon network. YFDAI will then launch the DAO1 project on the Polygon network, which will be listed thereafter on SafeSwap, Uniswap, and Polygon's native DEX, QuickSwap.
Polygon's interoperability bridges will allow YFDAI to move more of its DeFi ecosystem into the Polygon network without decreasing any functionality or features that are currently present on the Ethereum network. According to the press release, Polygon exceeded all its benchmarks during a review by YFDAI.
Polygon, YFDAI Lead Developer, Tapas (Rocky) Paul, said, "This integration will undoubtedly create a positive impact for both projects in the short-term and long-term. I am impressed by the Polygon team and the way they were able to overcome concerns raised and I have no doubt that YFDAI will be well-served by Polygon's scalable and interoperable framework."
YFDAI has now updated its roadmap to include porting the SafeSwap DEX, and the launch of future LaunchPad projects on the Polygon network. Both SSGT and in the future, YFDAI will be tradable on QuickSwap.
YFDAI's COO, Simon Bogdanowicz, said "what really attracted us to Polygon apart from the easy, "zero-gas", instant transactions was the scalability, when combined with interoperability and verified first-class security standards that align really well with YFDAI's mission to provide a safe, trusted, and permissionless DeFi ecosystem for all."
Asif Khan from Polygon stated they "we're pleased to collaborate with YFDAI to bring greater scalability and a superior experience to YFDAI's suite of products. We look forward to seeing projects launch on the YFDAI LaunchPad and helping developers scale their Dapps with Polygon."
Polygon is currently trading at [FIAT: $1,818.91] DOWN –29.7% in the last 24 hours according to Coingecko at the time of this report.